Between the end of the school year, two camping trips, CHA deadlines, and keeping up with PL . . . I think I need a vacation. Here is my monthly kit-killing process again, in drive-by form.
The planning . . . took about an hour before our first trip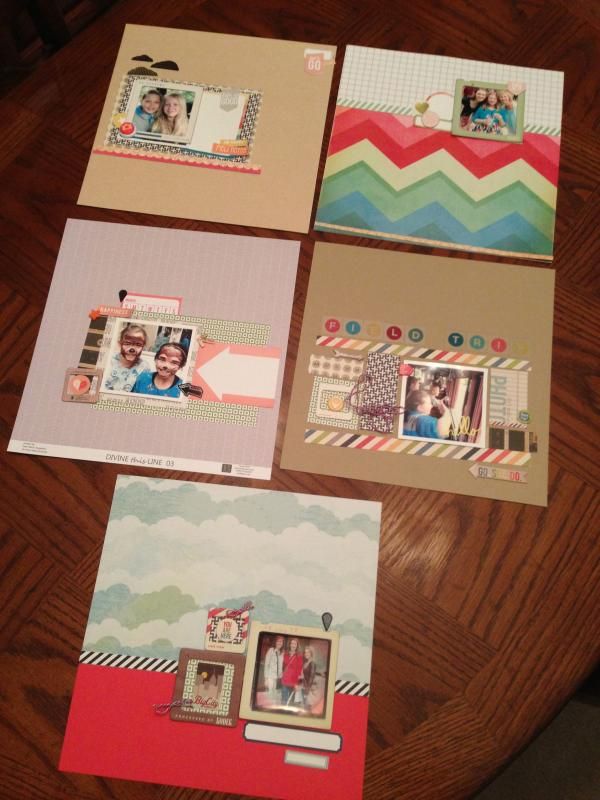 And the completed layouts:
Not the best pics, but you get the idea. Have a great day!